Home
Fungi, Mosses, Liverworts, etc
Fungi
Pyronema sp. A
Golden Fire fungus at Meroo National Park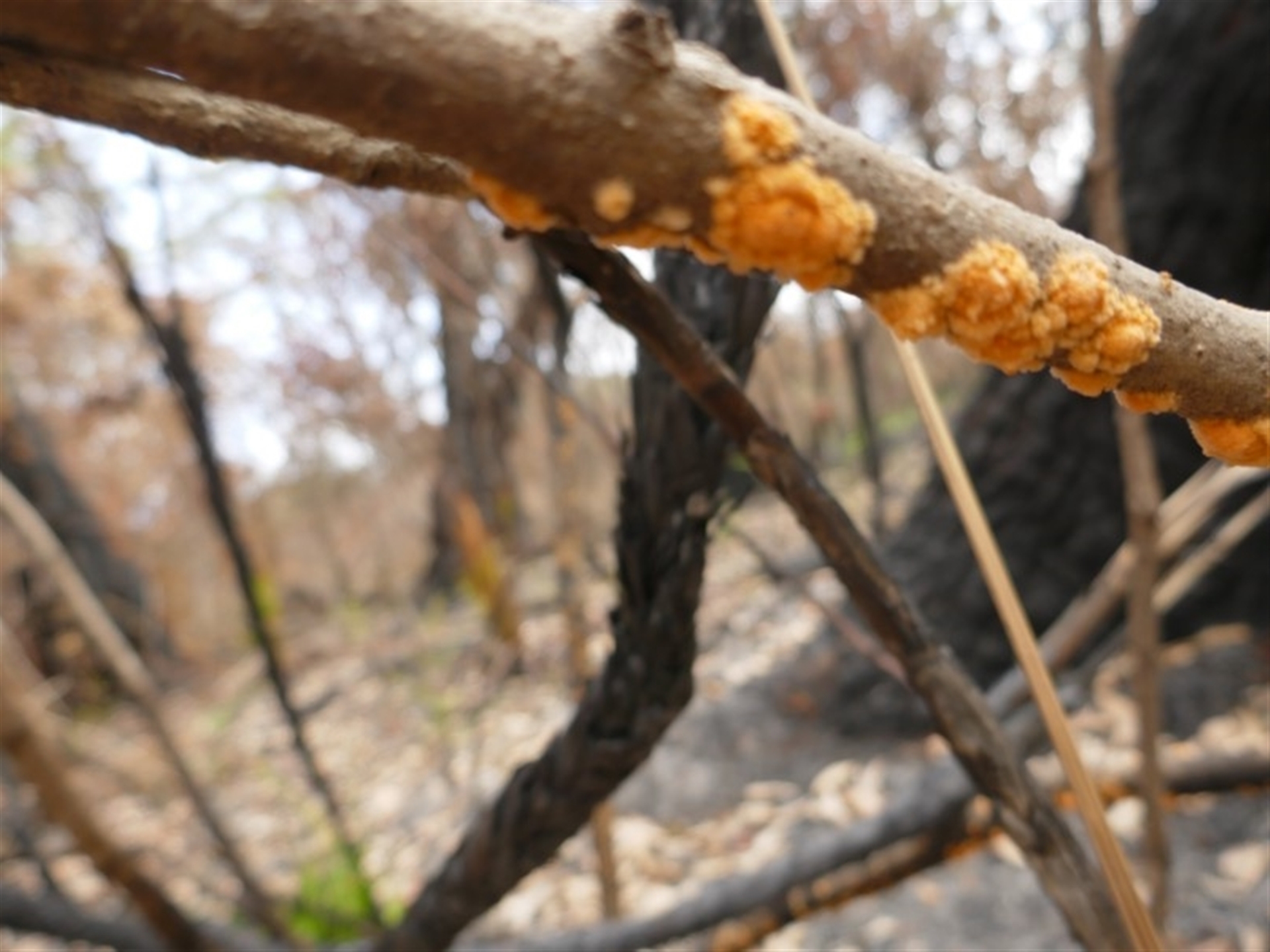 Identification history
Identify this sighting
---
Please Login or Register to identify this sighting.
Significant sighting
This is a distinctive species of Pyronema which is different from the usually recorded Pyronema omphalodes. Much more golden, seems to only occur above ground and the confluent mass is much more nodular than P. omphalodes. Also first record of this genus after the 2019-2020 fires
Author's notes
1 comment
---
Please Login or Register to comment.
Nearby sightings
Page 1 of 1 pages
- image sightings only
4
0
4
Location information
Species information
Not Sensitive

Local Native

Non-Invasive
Sighting information
101 - 1,000

Abundance

9 Jan 2020 03:53 AM

Recorded on

Marg

Recorded by